SPEAKING ENGAGEMENTS
Want to book me for a panel, work-shop or demo? Send me an email at jessie@sunkissorganics.com.
A wellness workshop series of therapeutic activities including skin-care, therapy and more!
EY: Black Entrepreneurship Panel
The event is focused on Black Culture, Black History and Entrepreneurship. It will include a panel discussion on elements of Black Culture and Entrepreneurial spirit, and follow with Cultural Expo where people will be able to learn about entrepreneurs, their story, and their businesses/products.
Young Womens Empowerment Group Presentation
The Young Womens Empowerment Group is composed of 30 high school girls from at risk communities that are interested in leadership, entrepreneurship and women's empowerment. I gave a presentation on what it takes to follow your dreams, set goals and run a successful business as a young woman of color. My tips include following your curiosity, be consistent and put in the work, and lastly, never settle for less or become complacent.
Black Girl Balanced Feminine Health panel BLACK GIRL BALANCED. A DAY OF SELF-CARE AND AWARENESS. This is an event dedicated to celebrating and empowering women of color. Consider this a mini-retreat which will include: Yoga & Meditation, Journaling a vision board workshop, Feminine Health Panel with prestigous black women in the medical field, Sensual Dance Workshop, Other Panel discussions with influential women of color, Vendors, Food, Music, Swag bags, Connecting with new friends AND MORE. Start your 2018 with a bang. Reset your mind, body , and spirit. Leave feeling empowered, loved, LIT & ENLIGTENED.
The Self-care as Stress Relief workshop focused on a holistic approach to stress via nutrition, sleep and meditation. Forty students experimented with Dominican Vegan food, questioned their sleeping patterns and meditated for an in depth and hands-on experience.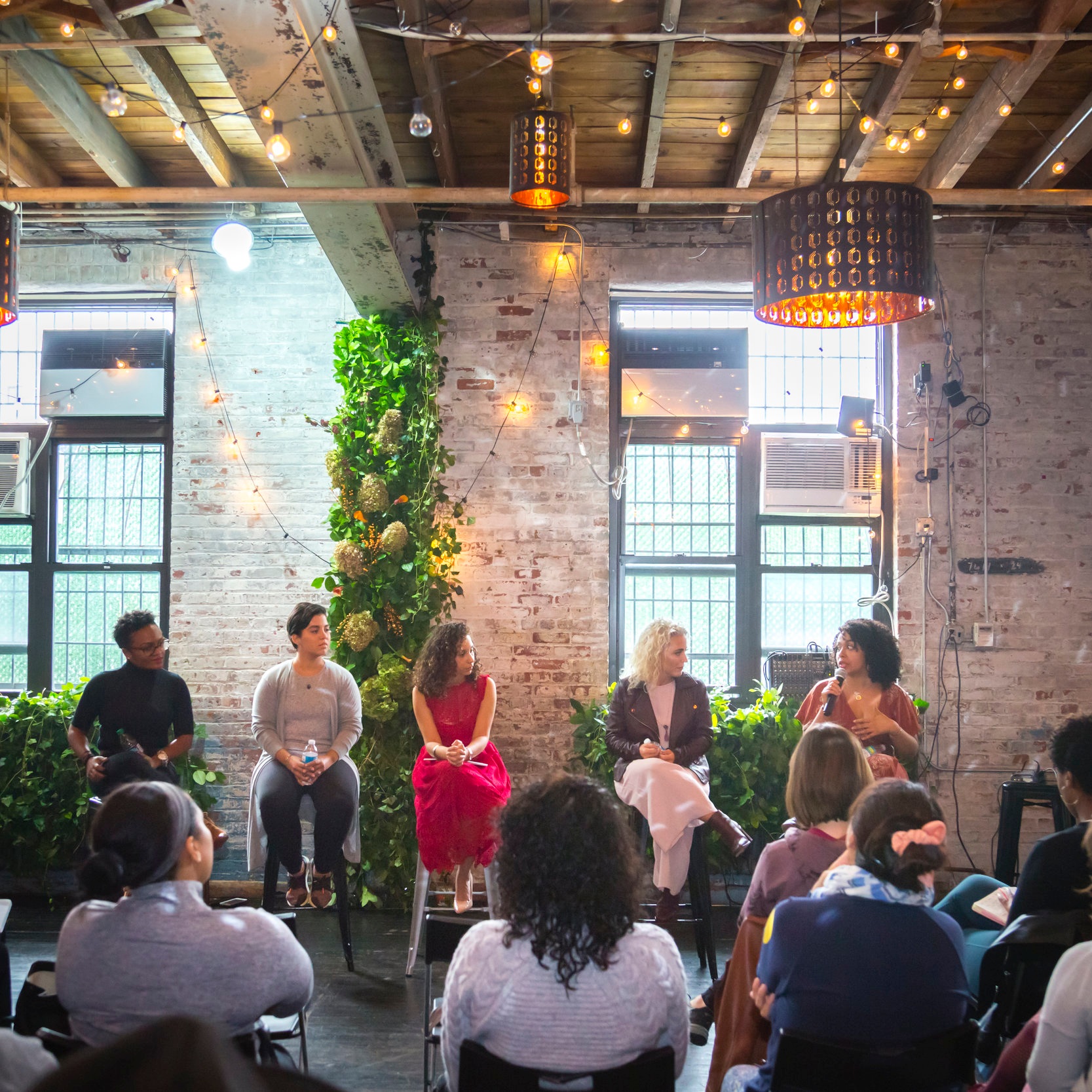 Through meditation, yoga, and self-care, we can learn to manifest our wildest dreams while remaining grounded in a fast-paced society. Please join us for a 4.5 hour event that will include meditation, a grounding yoga practice, a panel discussion with representatives from all over the wellness world, and an Ayurvedic meal appropriate for Vata season. Shop with vendors with crystal jewelry, sacred medicinal practices, accupuncture, spiritual healing, and more. All participants will receive a swag bag loaded with products from our sponsors, and Luxe participants will receive a premium photo experience with Diana Davis and participate in a mala-making workshop.
Skin-Care as Self-Care Workshop
WOC are well-known for being incredible caretakers, home makers, career women and many times we do all of this at the expense of our mental and physical health. That's why as a health coach and a skin-care artisan, empowering WOC to practice self-care is my #1 priority. Finding tangible ways to help mothers, daughters and all women to care for their health, minds and bodies is my soul-purpose! Practicing self-care can be as simple or as involved as you make it. During my demo I discussed the benefits of Skin-care as self-care: •An intentional skin-care regimen can be Meditative Practice that calms your mind and relieves stress. •Caring for your skin Benefits your Physical Body because your body absorbs 60-100% of what you apply on it. •Last but not least, practicing skin-care as self-care Boosts Confidence!
my events
Want to partner for an event? Send me an email at jessie@sunkissorganics.com.
Pretty In Pink: Teen Self-Care Retreat
Create a Teen Retreat for girls to learn tools to practice Self-Care and Wellness via Meditation, a Self-love challenge, DIY Skin-care and Art Therapy.
Sick and tired of the frogs you're attracting into your life? You know the type- emotionally unavailable, manipulative and sometimes even abusive? So are we! Join us for a girls night of exploring how to truly practice self-love, explore how you're blocking your blessings and manifest the love you deserve!
Need A Night Off? I Got You, Sis! Join Us To Leave Behind What No Longer Serves You & To Dream Up Your 2019 Goals Under The Power Of Full Moon!
What's in it for you?
Manifesting workbook with prompts to help you shed what no longer serves you and help you manifest your best life in 2019! Sage Wand Workshop to learn how to create a sage wand and the benefits of cleansing your aura! The Guidance of Success Coach FionaVey to create a Vision Board with your 2019 dreams & goals. Swag Bags With items from Dr. Bronner's, Lone deodorant, I See You Wellness & SunKiss Organics! Delicious Snacks by RXBARS & coconut water by Harmless Harvest. A night off from the N.Y.C. rat race & a whole lot of self-care, self-love and sisterhood!
PRESS & INTERVIEWS
Want to hear a little more of my perspective on wellness, feminine health, self-care and business?
Click on these interviews below!
INTERVIEW BY BRETTINA DAVIS. PHOTOGRAPHY COURTESY OF JESSICA JADE
It's imperative that we live our lives steeped in self care and healing. Our feminine energy needs nourishing. We are each a garden; needing sowing, pruning, hydration, and care that helps us blossom. Our BGIO Beauty for this month is here to empower us on the path to greater health and wellness. She brings the soul food we need for our inner gardens.
In this edition of Beauty Independent's ongoing series posing questions to beauty entrepreneurs, we ask 15 brand founders and executives: What sacrifices have you made to be an entrepreneur?
Host Mary Vin Rose talks to Health Coach & Skin Care Artisan Jessica Jade about her struggles with Celiac Disease and why Organic Beauty has changed her life. In this episode, they share how to make a DIY facial mask at home.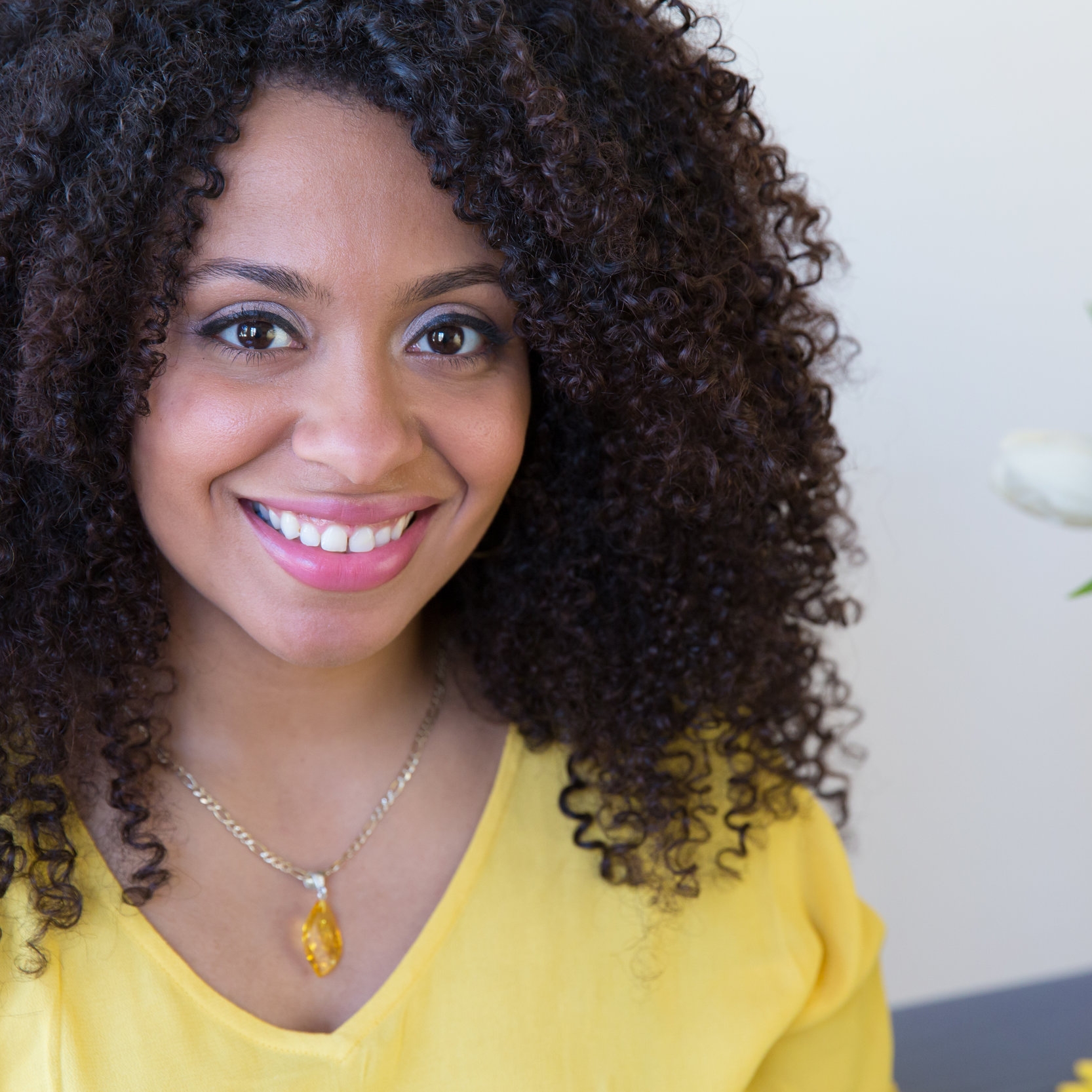 Hello, my loves! My name is Jessica Jade and I empower women to practice self-care that aligns with their feminine health! I am a Holistic Health Coach, the Wellness Writer of JessicaJade.co, and Artisan of the organic skin-care line SunKiss Organics. As a holistic health coach, I provide women with the tools and support they need to eat real food, live active lives, have beautiful glowing skin, and experience healthy relationships. In this interview she discusses her daily, weekly, monthly and yearly self-care practices!
Jessica Jade is a health coach who empowers women of color to practice self-care that aligns with their feminine health. In this episode, Jessica walks us through:- How she noticed life-changing health conditions by doing what was scary and advocating for herself. -How and why she created an organic skincare brand for women. -Her best tips for self-care and wellness – in ways we don't often think about.
Mayvenn Hair spoke to Jessica Jade Batista, a certified Self-Care & Holistic Health Coach. She also is an Organic Skin-Care Artisan who is the CEO and creator of Sunkiss Organics. In our interview, Jessica Jade schools us on how we can remain flawless in 2018 without skin flare-ups or unnecessary bloating.
In This Episode Jessica Talks About The series of events that led her to health coaching. The concept and creation of her company, Sun Kiss Organics, The wellness landscape and where she sees black women in the space Joyous Coaching services and Joyous Girls give back program and Her role as an activist.
My self-love journey means accepting my body for what it is now rather than what it used to be. It means taking the time to exercise, eating a more plant-based diet and loving myself for who I am. Becoming a health coach has truly helped me begin to love myself at a deeper level. I'm able to utilize skills I've learned such as affirmations, meditation, exercises and different diets that have helped me with loving myself.
Kim Dawson interviews Jessica Jade, Founder and Artisan of SunKiss Organics where they discuss marketing strategies to help you sell your artisan or craft products. If you're looking to get started with launching a business from your handmade products, and need guidance on how to go from idea to market, then don't miss this interview.
This week we give you all a two for one special in the realm of skincare and wellness. We sit down with two business owners on different ends of the spectrum. They expose the stuff mainstream won't tell you! We thank Jessica and Michelle for conversing with us and dropping all the wellness gems so make sure you're ready to take notes!